Cookie Dolce Vita Silicon Mold
To you the childhood snacks through this unique kit achieving chocolate coated biscuits. Let yourself be carried by your imagination!
This product is coming back soon!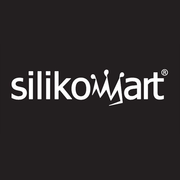 Moulds for chocolates
Silikomart
Create your own cake has never been more simple and fun.
Silikomart offers here a complete package for performing small butter topped with a chocolate bar with the ingredients and flavors of your choice.
You will find as well a mold for casting the melted chocolate and then allowing it to cool, create chocolate bars with pretty patterns.
A cookie cutter is also provided for cutting in a puff pastry (or other, the sandstone of envy) biscuits tablets.
Finally a recipe book is included to guide you but you can also create solid alliances of flavors incorporating eg caramel or nuts to the melted chocolate.
Made in Italy, these molds are made of silicone, so they are flexible, unbreakable, non-stick, enough to ensure their reliability.
Box Content:
Punches room
mold
Recipe book
With this product, we recommend :
Customers who bought this product also bought :