Organic Einkorn from Haute Provence
A precious cereal : here is some small spelt coming from Haute Provence. A local and authentic cereal that will be a good substitute to rice and pastas.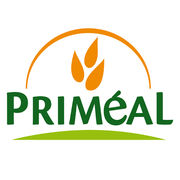 Organic cereals & seeds
Priméal
The einkorn from Haute Provence is an ancient cereal brought back into fashion thanks to the passionate work of a group of producers over about fifteen years. Endowed with the official French quality term CCP (certification of compliance for a product), and protected with a Presidia programme set up by Slow Food, the einkorn from Haute Provence entirely emerges from obscurity and is acclaimed today for its nutritional, tasty and local qualities. Furthermore, the "Haute Provence" label has recently been protected by a PGI (Protected Geographical Indication).
To summarise, the einkorn from Haute Provence is:
An ancient cereal which has not been subjected to any genetic manipulation for 10 000 years
A rustic plant cultivated on poor lands at a minimum altitude of over 400m, under hard climatic conditions, amongst lavender fields
A graminaceaous with the longest vegetative cycle: 11 months in the ground
A husked grain requiring a tactful work of hulling
A tasty product which can be cooked like rice and keeps a lightly crunchy texture after cooking with a sweet and fine flavour.
An excellent cereal with incomparable nutritional qualities, often recommended to people suffering from an allergy
To cook the einkorn from Haute Provence:
Take 50g per person, and put it in salty and peppery water and bring it to the boil for 35 minutes. Take off the heat and leave it to swell for ten minutes in the cooking water. Drain it and serve with a meat dish or as a salad. All rice recipes are generally suited to the einkorn (paella, stuffed vegetables, risotto, salads…)
Organic small spelt from Haute Provence.
| Average nutrition facts | For 100g | |
| --- | --- | --- |
| Energy | 346 / 1448.63 | kcal / kJ |
| Total fat | 3.2 | g |
|   Saturated fat | 0.5 | g |
| Carbohydrate | 63 | g |
|   Sugar | 3 | g |
| Proteins | 11.1 | g |
| Salt | 0.12 | g |
| Fiber | 10.6 | g |
With this product, we recommend :
Organic Einkorn from Haute Provence is also available in
Cereals
.
Customers who bought this product also bought :