All the benefits of this famous quinoa!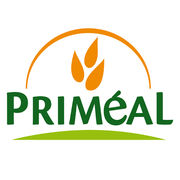 Organic cereals & seeds
Priméal
For 15 years, Priméal has been working on the organic quinoa grain. Cultivated before the Inca Period (about 6000 years ago) until nowadays in the Andes Cordillera at an altitude of more than 3000 m, quinoa is a species of goosefoot (like spinach) but is considered as a cereal because of its similar composition and use.
Quinoa is a "dynamic" product: it became an essential reference because it grants a real request: rapidity of cooking, nutritional qualities, exoticism, good taste, easy to prepare…
A treasure for the health
Thanks to its high and good-balanced protein contents and a high mineral content, quinoa can be considered as one of the most nutritive plants in the world. The Quinoa Real variety is much appreciated for its colour, its bigger grain and its very high quality in protein content (in terms of quality and quantity because all amino acids are present), in mineral contents (iron, calcium, magnesium) and in fibre content.
A treasure for your cooking
Quickly cooked, quinoa can be served hot as well as cold, savoury or sweet. Grains always keep a fine and tender texture. Cooking time: 10 to 15 minutes. Use 2 volumes of water for 1 volume of quinoa. Allow 1 glass of quinoa (about 150g) for 2 people, in a main dish. After cooking, each grain doubles in volume and releases its white germ.
The Organic Trade Fair logo, solidarity mark
By eating the Quinoa Real, you will participate in the sustainable amelioration of the living conditions of the Bolivian people, as well in their work (technical assistance, "floor" pricing policy under contract, respect of social rights…) and in their community life (building of schools, supplying of medical material…). Priméal gives a percentage of the amount of its purchases at Point d'Appui ("Punto de Apoyo" in Spanish), a humanitarian association which finances projects in Bolivia. The Organic Trade Fair logo guarantees this fair trade approach according to a charter controlled by Ecocert.
Quinoa Real from organic agriculture.
| Average nutrition facts | For 100g | |
| --- | --- | --- |
| Energy | 379 / 1586.8 | kcal / kJ |
| Total fat | 5.1 | g |
|   Saturated fat | 0.6 | g |
| Carbohydrate | 67.5 | g |
|   Sugar | 4.3 | g |
| Proteins | 12.8 | g |
| Salt | 0.1 | g |
| Fiber | 6.3 | g |
| Magnesium | 189 | mg |
With this product, we recommend :
Customers who bought this product also bought :