Organic Ayurvedic Cinnamon and Liquorice Herbal Tea - Pukka
An infusion rich in taste and good for health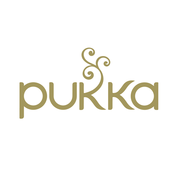 Pukka herbs
Below is a tasty and rich herbal tea, all fresh and complex flavors of licorice are associated with the softness and voluptuousness cinnamon. The mixture of flavors that takes place in this hot beverage allows to fully appreciate a relaxing time.
Made from only natural ingredients this infusion is also good for your health, it is part of Ayurveda, ancient Indian medicine.
Infuse one sachet in water at 90 ° C for 4-5 minutes. Let cool and enjoy some time with a few biscuits.
Licorice Root (25%), cocoa bean, roasted chicory root, cardamom seeds, cinnamon bark (15%), fennel seeds.
With this product, we recommend :
Customers who bought this product also bought :