Organic Pukka Tulsi Clarity Herbal Tea
Discover this Tibetan sacred herb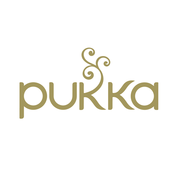 Pukka herbs
With Pukka herbal teas discover new flavors with tulsi herb, sacred in Tibet they are tasty and amazing.
They are very present in the Tibetan and Ayurvedic medicine. The tulsi is a source of well-being and good mood, this herb is good for you.
Three Tulsi associated for even more flavor, Rama, Krishna and Vana. The alliance provides a unique and surprising taste that will seduce you.
Infuse one sachet in water at 90°C for 4-5 minutes. Let cool and enjoy some time with a few biscuits.
Green leaves Rama Tulsi (45%), purple leaves Tulsi Krishna (45%), lemon Vana Tulsi leaves (10%).
With this product, we recommend :
Customers who bought this product also bought :