Organic Ayurvedic 3 Ginger Herbal Tea Pukka
Discover the many virtues of spices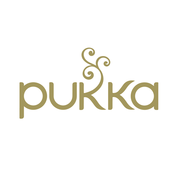 Pukka herbs
This Ayurvedic herbal tea has no shortage of flavors. It includes three varieties of ginger also detonating all for the pleasure of your palate. Ginger has many stimulant to discover.
This tea is so tasty thanks to its high share of 51% ginger, galangal and turmeric 28% 4% root.
Its taste is surprising and slightly raised, but it will be appreciated greatly with this hot infusion and yet so refreshing.
Enjoy a full well-deserved break by taking care of your health, this infusion indeed meets the criteria of Ayurvedic medicine, Indian ancesrale medicine.
Infuse one sachet in water at 90 ° C for 4-5 minutes. Let cool and enjoy some time with a few biscuits.
Ginger Root (51%), galangal root (28%), licorice root, turmeric root (4%), natural ginger extract.
With this product, we recommend :
Customers who bought this product also bought :