Organic Ayurvedic 3 Mint Herbal Tea Pukka
A fresh and surprising mix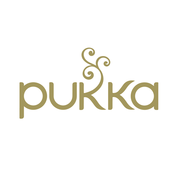 Pukka herbs
For Pukka teas only natural herbs are selected, their virtues are varied.
Mint is well known for its refreshing side and helps digestion. Here you will be surprised by this mixture involving three varieties of mints with distinct tastes.
Find spearmint a timeless classic, peppermint spicy flavors and mint fields to complex and full taste. The mixture of 3 makes it even more intense procured freshness while remaining very soft. A very nice tea to drink, perfect for enjoying a well deserved break in the middle of a long day.
Infuse one sachet in water at 90 ° C for 4-5 minutes. Let cool and enjoy some time with a few biscuits.
Peppermint, spearmint, peppermint fields. 100% of the plants are from organic farming.
With this product, we recommend :
Customers who bought this product also bought :