Organic Ayurvedic Herbal Tea- Pukka
A tea to wake you and invigorate you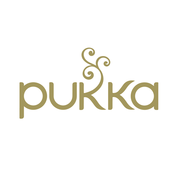 Pukka herbs
Pukka herbal teas are as delicious as good for your health.
The mixture "Revitalise" contains numerous plants with energizing properties for the little boost you need. It allows you to wake up and invigorate you, it's also a pleasure to drink with its surprising aroma cinnamon dune association compound, ginger, orange, cardamom and many others,
You can drink it all day because it is naturally caffeine free and 100% organic. These teas have many qualities and can adapt to any type of diet (vegetarian, vegan ... They are gluten free, soy free, nut ...)
Infuse one sachet in water at 90 ° for 4-5 minutes. Let cool some time and enjoy with a few biscuits
Cinnamon, cardamom, ginger, orange peel, licorice, green tea, fresh mint, elderflower, black pepper, cloves. 100% of the plants are from organic farming.
With this product, we recommend :
Customers who bought this product also bought :