Red Madiran AOP - Prestige Castel Montus - 12,5%
This pronounced character wine comes from a local grape
This product is coming back soon!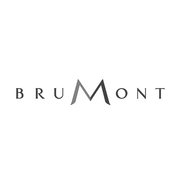 Vignobles Brumont
The Prestige Montus was born in 1985, composed exclusively of Tannat happens then to win in front of many other great French wines for tasting. The best terroir of the vineyard are selected to create Prestige Cuvée du Château is Montus and the flagship of the production Tannat.
Grapes: Tannat. Vignes 30 years of age. Pick up crates.
Earth the soils where these vineyards are made up of pebbles. South exposed they are draining and warm which promotes good maturity. These are the highest plots Montus.
Winemaking and aging: maceration lasts between 3 and 6 weeks, fermentation takes place at a temperature of 28 ° C in wooden vats. Pegging, malolactic fermentation in new barrels on lees. The wine is exclusively in new barrels for 14 to 16 months.
Tasting Notes: This Montus is opulent and rich. It is deep and tinged with discreet but complex fruit aromas. The amplitude of these elements is very interesting.
Food pairing:. It goes well with red meat, chocolate desserts and red fruits and world cuisines
Alcohol : 12,5% Contains sulfites.
With this product, we recommend :
Customers who bought this product also bought :