Eel Rillettes with Yuzu Zest and Sansho Berries
An unexpected and exotic blend for the greatest pleasure of the taste buds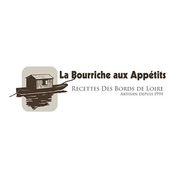 Fish terrines and rillettes
La Bourriche aux Appétits
La Bourriche aux Appétits has 21 years of experience in the preparation of sea products. This product offers you an unexpected and strong taste mixture.
You have an important exoticism touch in this rillette thanks to the lemony Asian flavours. The eel is today, an uncommon fish on dining rooms tables, and nevertheless is appreciated when it is well seasoned.
Here, you have a typically Asian seasoning: indeed, you have a zest of yuzu. The yuzu is a citrus, close to the lemon and very used in the Asian cooking. It is perfect to accompany this fish. You have also, Sansho's berries, called "pepper lemon" are from Japan. It is very powerful and can be similar to the citronella. They perfectly sublimate and lift the eel.
You can serve it in aperitif on slices of a baguette or on grilled slightly bread. 
Wild eel Loire 40%, cream, white fish, eggs, whole milk, wheat flour, olive oil, salt, oil, balsamic vinegar, yuzu zest 0.3%, 0.3% Sansho berries, coriander, sweet pepper.
With this product, we recommend :
Customers who bought this product also bought :