Pure organic blueberry juice 5 + 1 free
Fill of antioxidants through this economic package including 6 bottles pure tasty organic blueberry juice, guaranteed no added sugar.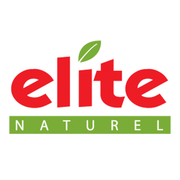 Organic fruit juice
Elite Naturel
The blueberry, low in fat and sodium, contains antioxidants that help to neutralize free radicals. Bilberry is known for its taste and would be beneficial for blood circulation sight.
This blueberry juice variety oxiccocus myrtyllus is produced only from fresh, organic blueberries. Its anthocyanin content of 607mg / liter.
Its color is intense and delicate taste delicious and full of flavor because it is no preservatives, no added sugar and no dyes.
The pulp contained in the juice allows him to avoid excess acid while retaining the natural taste of fruit.
The name ""Pure Juice"" also ensures that fruit juice is not reconstituted from concentrated extracts. It is obtained by pressing of 1.1 to 1.2 kg on average blueberries per liter, without adding water or additive according to the regulations.
Energy value 52 Kcal / 216 kJ
Fat 0 g
Sodium 1.5mg
Total Carbohydrate 12.5 g
Sugars 10.9 g
Fibers 0.5 g
Protein 0.3 g
Use:
Shake before use
Serve chilled
Refrigerate after
With this product, we recommend :
Customers who bought this product also bought :