Amber color, the taste is unique
This product is coming back soon!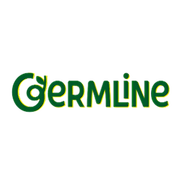 Germline
The Kombucha is a living beverage yeasts, this drink is unpasteurized, unfiltered, from organic farming, lactofermentée and low in sugar since sugars are absorbed during fermentation.
The kombucha is often described as a fungus, this is exactly lactofermented yeast and microorganisms. The Chinese call it ""Tche"" which means long life fungus.
To create this Kombucha juice, yeast mixed with sugar, water and tea, the mixture is then left to maceration, yeast will feed minerals found in tea and will thus release active nutrients.
What is kombucha juice for you? Many probiotic and enzymatic constituents, hence the sparkling beverage, it is digestive and stimulant.
A film may form on top of the jelly bottle, make no mistake, this is a guarantee of quality.
We recommend that you consume a glass of kombucha after every meal. Kombucha is slightly sour, like the cider, it is fruity and refreshing.
Due to the natural formation of alcohol (
Before opening, keep the drink upright in a cool place. After opening, store in refrigerator, upright, and consume within 8 days.
Avoid Shake bottle. Serve chilled.
water, sugar * (resorbed during fermentation), selected herbs including green tea * * Kombucha culture*. Products from organic farming Alcohol : 2,0%vol
With this product, we recommend :
Customers who bought this product also bought :