Panettone with Ciaculli mandarin
Directly from Italy, this panettone is light at will while being perfumed with its pieces of tangerine.
This product is coming back soon!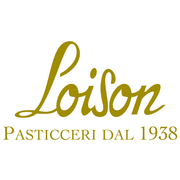 Dolciara A. Loison
According to tradition, Panettone was invented in Milan during the reign of Ludovico di Moro. In preparation for a banquet, his pastry chef was asked to prepare a cake, which, in accordance with custom, was to be a real treat, involving marzipan, dried fruits, spices and honey. Unfortunately, the cake was burnt, leaving the poor pastry chef with very little time to find a solution. He called over his apprentice, Toni, who was responsible for making the sweet breads for the cooks' table. Made by hand from a mixture of flour, egg, butter, sugar and yeast, these breads also contained a handful or two of dried fruit and candied fruit. The guests were extremely surprised when presented with this bread, but once they tasted it, they exclaimed how delicious it was and asked who was responsible for making it. When they were told that it was the bread made by Toni, they decided to call it just that: the Panettone! Thus was invented this famous sweet bread, which is today an essential part of Christmas celebrations. Available in a multitude of varieties, Panettone is popular the world over.
This classic Panettone is bursting with raisins and candied peel. Its crumb is moist and soft, and it is heavily perfumed with fruit and spices. A real treat!
Flour Type 00 soft wheat, late mandarin Ciaculli cinfite * (11%) (mandarins, syrup, glucose-fructose, sucrose, acidity regulator: citric acid, essential huille Mandarin), currants (11%), fresh eggs, fresh butter (milk), sugar, yeast, fresh egg yolk, emulsifier: mono and diglycerides of fatty acids of vegetable origin, Italian honey, high quality fresh milk, fresh cream (milk), butter cocoa, integral sea salt of Cervia, natural Mananara vanilla from Madagascar * (0.2%), natural flavors. May contain traces of other nuts and soy.
With this product, we recommend :
Customers who bought this product also bought :