Saffron syrup from France
Discover an original product, developed and transformed by the producer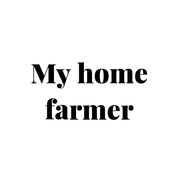 My home farmer
Saffron possesses fabulous therapeutic virtues. If we have consider for a very long time that the saffron brings cheerfulness it is not without reason. The Persians treat depression with this spice. Saffron itself is as effective as a well know molecule but without side effects. You can use it without moderation !
A spoon every morning in your tea or coffee. Mixed in a yoghurt, an ice or water. In cure of 20 days at a rate of 2 coffee spoons per day.
Your Saffron Elixir is produced without conservatives nor colours. It is advice to keep it in a refrigerator after opening and to consume it in the next 3 month.
In kir: it has a yellow colour, an attractive colour and a Spicy Saffron taste. For a royal kir, add in your cups some strands of supreme Saffron and surprise your dinner guests.
In cooking: Some spoons are enough because it is very syrupy and sweet. It will bring a coloured and sweetened touch in your dish.
Salty dishes:
Delicious on your cooked or semi-cooked foie Gras.
To caramelize your meat at the end of cooking (chicken breast…)
On your goat cheese or toasts of hot goat cheese.
In topping on your fish before you put them in the oven (plancha or in a frying pan).
 Sweet dishes:
On the surface of a creme brulee
In topping on waffles or fruit salad
To flavour your yoghurts
Sweeten your pancakes
With this product, we recommend :
Customers who bought this product also bought :