Organic Saffron from France
Languedoc Roussillon Saffron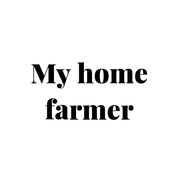 My home farmer
Strongly appreciated for numerous culinary specialities, saffron is used since end of time. It comes from Crocus Sativus Linnaeus, situated in the Middle East.
Supreme Saffron harvest is totally manually realized. In the beginning of autumn, it is hermetically conditioned under glass after drying. It undergoes no treatment and no contribution of artificial fertilizers.
My Home Farmer proposes its pistils saffron with a huge respect for tradition. It guarantees you an undeniable quality and an excellent preservation.
This saffron is an excellent proof and is protected from category I certified by the standard ISO 3632-2 with a rate of sufranal witch determines the aromatic powder twice upper at least required.
Important: 
To develop all potential flavours of your Supreme Saffron, we advise you to crush pistils in a small mortar or rub them with your fingertips in the hollow of your hand. Then, put them to infuse in some very hot drops of water before incorporating them into your preparation.
Watch not to cook your saffron too much in order to keep all aromatic properties. 
With this product, we recommend :
Customers who bought this product also bought :