Whole Foie Gras with Espelette red pepper from South-West of France
Tradition with a touch of spice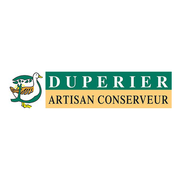 Duperier et fils
Find out here a traditional recipe made by Robert Dupérier. This whole foie gras from south-west of France is accompanied with some espelette red pepper.
The tasting panel Bienmanger.com :
This foie gras has been selected by our tasting panel for its quality and its flavour. All our products are blind tasted according specific criteria.
- Aspect : A lovely and appetising colour
- Odour : Sweet and appetising
- Texture : First a firmer texture in the mouth, then we felt all the finesse and the delicacy.
- Flavour : Very tasty and the espelette red pepper highlights the foie gras.
Robert DUPERIER selects its breeders with requirements and he keeps a strict eye on the feeding of geese.
Foie gras, salt, Espelette
With this product, we recommend :
Customers who bought this product also bought :