Fiji - natural artesian water 33cl
This water is recognized as one of the purest waters of the world: taken from an aquifer located in a forest on the island of Viti Levu.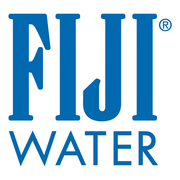 Fiji water
Far from pollution. Far from acid rain. Far from industrial waste.
The island nation of Fiji is a cluster of green jewels set in the endless blue of the Pacific. In fact, the very name "Fiji" has become an icon of beauty, nature, simplicity, and remoteness – and when it comes to drinking water, "remoteness" is a critical blessing.
In this isolated and idyllic setting, FIJI Water is drawn from an artesian aquifer that lies hundreds of feet below the edges of a primitive rainforest.
That distance and isolation is part of what makes FIJI Water so much purer and richer in taste than other bottled waters.
It begins as rain falling on the tropical island of Viti Levu's north coast. From there it filters down through layer after layer of ancient volcanic rock. This natural filtration process introduces the mineral silica which contributes to FIJI Water's distinctly soft, smooth "mouthfeel" (a professional tasters' term that refers to a liquid's taste and texture).
With this product, we recommend :
Customers who bought this product also bought :