Balsamic vinegar from Modena IGP
A must have for Italian food lovers !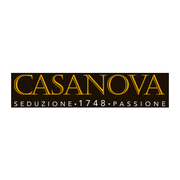 Casanova
The balsamic vinegar from Modena is a very special vinegar : it is made from cooked grape must. Then, it is let in a wooden barrel and as it becomes older its taste is more and more sweet and aromatic.
For more than 100 years, this condiment is made from Trebbiano grape variety. This kind of balsamic vinegar has been aged for 2 year in a wooden box. Its taste is slightly tart and we specially enjoy its authentic Italian flavours. This is the perfect product to season all your salads and vegetables. You can prepare great vinaigrette sauces.
Cooking advices:
Mix 2 spoons of extra virgin olive oil and one of this balsamic vinegar. Add salt and pepper and enjoy!
wine vinegar, cooked grape must
With this product, we recommend :
Customers who bought this product also bought :