Green Szechuan Berries from China
A delicious lemony, flowery flavour!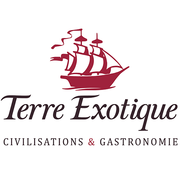 Pepper
Terre Exotique
Cultivated in China and Japan in olden times, and brought in Venice in the thirteenth century , the Szechuan berry belongs to the Rutaceae family like citrus. It is part of the Chinese five spices powder with star anise, fennel, cloves and cinnamon.
Culinary using
Green Szechuan berries liberate very floral and lemony fresh flavours: it is better not to heat. It may be used to flavor dishes after cooking or directly on the plate, to give them jasmine and lime notes. Crush at the last moment.
Cooking advices
Savoury, you can sprinkle some crushed berries in soups, fishes, dishes, shellfish or seafood. As Japanese, mix it with the fleur de sel to reveal new flavors. Szechuan berries also go with steamed vegetables and fresh cheese: try it on the goat or sheep cheese!
Bay Szechuan also goes well with sweet flavours! It cab be used in chocolate desserts, ice or even pinches with red berries !
With this product, we recommend :
Customers who bought this product also bought :