To make an amazing tree cake !
This product is coming back soon!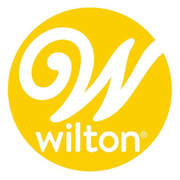 Christmas
Wilton
Making original cakes has never been easier with those non-stick Wilton pans.
With this model, you can make majestic Christmas trees in a jiffy. Once cooked, you can easily decorate your cake with twinkling sugar, sprinkles or melted chocolate with the already cut out details. Your wondering how to cut this fantastic cake ? No problem, just cut little triangles into each storey of the tree : it will be both nice and original. Dimensions: 37.5 x 23 cm footprint; designed for use with 4.5 cups of batter.
With this product, we recommend :
Customers who bought this product also bought :