Traditionnal ingredient for german dishes.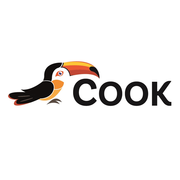 Herbs
Cook - Herbier de France
Caraway is an umbelliferae seed from the anise family, produced in the North of Europe. The aroma and the flavour of caraway are spicy and slightly bitter. It gives a lemony touch to vegetables and fruit. Caraway is often mixed up with cumin.
It goes very well with onions, garlic, hot Cayenne pepper, sauerkraut, cheese, cucumber salads, cooked pork meats, gingerbread, liqueurs (kummel)… Caraway is famous for stimulating the appetite and aids digestion of highly strung people.
It can be drunk as a herbal tea: put a dash in each cup with some anise, coriander and fennel.
As a liqueur, let 50g of seeds soak for one week in one litre of brandy with brown sugar. Filter it, let it rest and remove the deposit.
Caraway. Organic product.
With this product, we recommend :
Caraway seeds organic is also available in
Seasonings
.
Customers who bought this product also bought :