Black pepper from Vietnam
A pepper with spicy nose.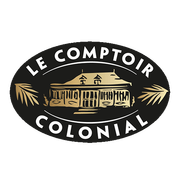 Peeper
Le Comptoir Colonial
The black pepper from Vietnam has peppercorns of medium size, with a dark brown colour, and with a slightly wrinkled appearance. It is collected from November to March. The peppercorns are dried outside in the shade. It has a spicy and woody smell with very hot overtones. It gives a hot taste to savoury dishes and jellies and can also be used in soups and marinades. It is recommended that you should add it at the end of the cooking for meat and fish-based dishes.
Black pepper from Vietnam
With this product, we recommend :
Customers who bought this product also bought :