The Goji berry: a formidable ally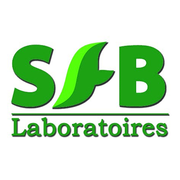 Laboratoire SFB
Here the Goji berry pure version of concentrated juice to make the most of the benefits of this berry.
Goji berries contain 18 amino acids including the 8 amino acids called "essential" (among them tryptophan, and isoleucine). This "superfruit" also contains 300 to 500 times more vitamin C than oranges and 13% more protein than whole wheat.
Goji berries contain 21 trace elements, zinc, iron, through the copper, selenium, phosphorus and germanium. They contain more beta-carotene than carrots, as well as vitamins, including B1, B2, B6, B12 and E.
100% Organic Goji berry juice
With this product, we recommend :
Customers who bought this product also bought :