Baking powder without gluten and phosphate organic
Practical, natural, as effective as baking powder and without the bad taste!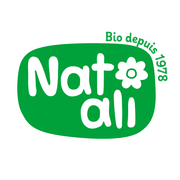 Yeast
Nat-Ali
Description
The ingredients have been selected for their natural and their nutritional qualities.
Corn starch: neutralizing ingredient allowing the preservation of the product. Contrary to other products using wheat starch, this raising agent is made of organic corn starch to guarantee an absence of gluten.
Sodium bicarbonate: raising agent giving off gas (CO2). This salt has largely proved its qualities over the years. It is traditionally used to bake cakes, it brings lightness and smoothness. It aids the digestion of the product.
Tartaric acid: natural constituent of grape, it is obtained from the dregs and marcs after distillation. It strengthens the bicarbonate effect (emphasized rising) and neutralises the slightly acid taste.
Cooking instructions
Blend the powder with the flour during the preparation of your cakes. The rising happens during the cooking. Preheat the oven before baking.
Dietary interests
This powder is natural, phosphate and gluten-free.
Corn starch (organic), sodium bicarbonate, natural tartaric acid from wine making.
With this product, we recommend :
Customers who bought this product also bought :