Freeze-dried ferment for yoghurt
Make your yoghurt yourself!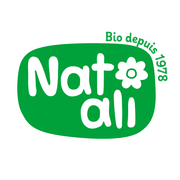 Cookery ingredients
Nat-Ali
Description
Live freeze-dried fermenting agents for the making of yoghurt.
These 2 beneficial bacteria for this fermentation are the streptococcus thermophilus and the lactobacille bulgaricus. These bacteria work in symbiosis for the conversion of milk into yoghurt in a temperature of more or less 40°C.
Cooking instructions
Use perfectly clean kitchen utensils
Use UHT cow's milk or long life milk or farm milk and boil it.
Dissolve the fermenting agent in 2 soupspoons of milk then pour in little by little a whole litre of milk.
Make sure the time of maturation is enough long. This time varies from 4 to 8 hours according to yoghurt-makers.
These fermenting agents allow you to make 10 to 15 successive preparations of a dozen yoghurts.
milk powder, streptococcus thermophilus, lactobacille bulgaricus.
With this product, we recommend :
Customers who bought this product also bought :