Black Mamba very spicy sauce
VERY VERY Hot Sauce 2 500 000 on scoville scale
This product is coming back soon!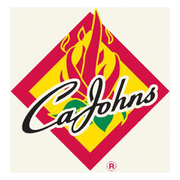 Cajohn's
One of the world's hottest sauce ! It may be diluted to soften it and to avoid every unpleasant surprise.
Its power is due to a famous Habanero pepper and capsaicin extract.
Using advice : you are formally adviced NOT to serve it to children and non regular extreme flavours tasters ! Keep in a cool place and shake well before using.
Habanero pepper, chocolate extract, capsaicin and vinegar
With this product, we recommend :
Customers who bought this product also bought :