Organic Oolong and Baïkal black tea
Black tea with citrus fruit flavours, commemorating Baïkal lake tranquillity.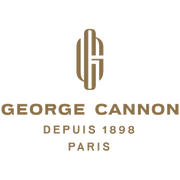 Origin tea
Ets George Cannon
For Baïkal, as with the other Russian tastes, the reference is not made by the local products reputation, but based on the flavours appreciated by Russian tea lovers… Above the different Chinese teas, the citrus fruit flavour harmoniously stands out, recalling the tranquillity of Baïkal Lake.
Infuse 5 min, 95 °C.
This blend has been made by Olivier Scala, coming from a family of 5 generations of expert tasters.
Black teas (Keemun and Yunnan) * and oolong * from China, black tea from India (Assam) *. Aromas (orange, bergamot, lemon and mandarin). * From organic farming
With this product, we recommend :
Customers who bought this product also bought :