Organic Red Kiss green tea
A green tea with citrus fruit and red berry flavours
This product is no longer sold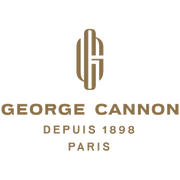 Green tea
Ets George Cannon
A particularly seductive green tea flavoured with red berries, Red Kiss is made with Japanese and Chinese green teas, selected fruit and vanilla. The result is a sensual, refreshing, complex infusion of flavours.
Blended by Olivier Scala, whose family has blened teas for over 5 generations.
Green teas from China (Sencha and Chunmee) *, Rooibos from South Africa *. Aromas (red and black fruits, vanilla, caramel, lemon and rose). * Elderberry. Pieces of papaya *. Flower petals*. * From organic farming
With this product, we recommend :
Organic Red Kiss green tea is also available in
Strawberry
.
Customers who bought this product also bought :