A beautifully floral tea with notes of litchi, rose and camelia
This product is no longer sold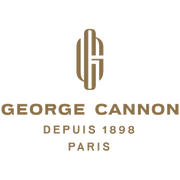 Black tea
Ets George Cannon
A black China tea with lots of delicate, floral flavour and aromas of litchi, juniper and rose.
Infuse for 5 minutes, 95°C.
Blended by Olivier Scala whose family have been blending and selecting tea for five generations.
Black Pu'Er tea from China, lichee, rose, juniper berry and camelia flavours; rose petals and pieces of juniper berry.
With this product, we recommend :
Customers who bought this product also bought :