An excellent Aveyron chestnut cream.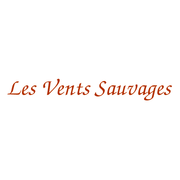 Jam
Les vents sauvages
Once upon a time, chestnuts were the staple food and cash crop in the south central area of France. Today, this humble fruit has become much sought after for its delicious flavour and versatility.
This chestnut cream from "les Vents Sauvages" is made from meticulously selected fruits. Its low sugar content and its quick cooking time preserve all the qualities and the taste of chestnut.
Serve simply with fromage frais or use as a base to make tasty deserts.
Recipe idea: Chestnut cream muffins
For 18 muffins:
25Og of wheat flour, 2 teaspoons of baking powder, 80g of brown sugar, 1 packet of sugar containing vanilla, 50g of melted butter, 1 egg, 17,5cl of milk, Few teaspoons of chestnut cream
Mix together all the ingredients, except for the chestnut cream. Spoon the mixture into muffin tins lined with paper cupcake cups. Top each muffin with a teaspoon of chestnut cream, and mix gently into the muffin mixture.
Bake for 15 to 20 minutes at 180° to 200°C. Let the muffins cool down for 5mn on a shelf before turning them out of the tin.
Chestnut purée, brown cane sugar. Total sugar content: 60g for 100g. Made with 53% of purée.
With this product, we recommend :
Customers who bought this product also bought :