This product is coming back soon!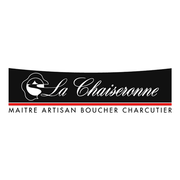 La Chaiseronne
There is real love and nostalgia in this dish, which is made to an authentic recipe using the best quality ingredients. La Chaiseronne produces gourmet food with honesty passion and integrity, from the field to your plate. Meat stewed with cabbage - 'potée' in French - is a very old dish, popular in all regions of France. The origin of the name comes from 'pot', the container in which the stew was cooked. This is a highly flavoured and rustic tasting dish, perfect served with a light red wine. A dish to warm your heart!
Pork meat reared with barley flour 48 % (shoulder, sausage), clarified stock, potato, carrot, turnip, green cabbage, leek, onion, salt, pepper, herbs.
With this product, we recommend :
Customers who bought this product also bought :