This product is no longer sold
Very tasty rum baba !
Very smooth little cakes...
This is a traditional French dessert that will surprise your guests. Share a delightful moment with your family and friends thanks to this 4 small rum babas.
Not really original, but always delicious, this rum baba are served with a rum syrup, with a perfectly balanced alcohol taste. Sadly, there is not a bigger jar of this wonderful babas. However, it is thank to its small size that this babas are so soft.
You can serve the rum babas with whipped cream or vanilla ice cream.
Do you know the baba history?
This is a controversy story…
Some people say that the baba have been created by Stanislas Leszczynski, former Poland king, also French duke. He had the idea to add some alcohol to a regional cake, which then have been called baba.He liked this cake because its shapes remembered him the Polish women's dresses!
Nevertheless, other people argued that the baba have been created for the Polish king by Stoher, a Parisian pastry chef. The king brought from his home country a dried brioche. Stoher had the idea to add some wine to make it softer. At this time, the king was reading the tales of a Thousand and One Nights and he decided to call this new cake "Ali Baba" as the famous tale. Latter, we have replaced the wine by rum and added some whipped cream.
Composition :
Babas (11%): whole eggs, wheat flour, butter, sugar, baking powder (sodium pyrophosphate, sodium bicarbonate, wheat flour), salt. Traces of soya. Syrup (89%): sugar, water, rum (12%), colouring E150b.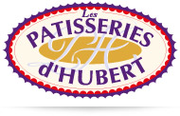 Les Pâtisseries d'Hubert
With this product, we recommend :