'Le Palais des Thés' - Tibetan Monks' Tea
A unique tea blend, inspired by a traditional recipe of the Tibetan monks!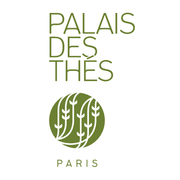 Teabags
Palais des Thés
While travelling, in the office, in a hotel - it is not always easy to find good tea. Easy to prepare, these muslin bags allow you to take your favourite teas with you wherever you wish. Completely hand made, each bag contains 2g of tea, to be infused in 15cl of simmering water.
Inspired by an ancient recipe created in a Tibetan monastery, Thé des Moines is a rare blend with a unique flavour. Legend tells how the monks would prepare this blend of tea, plants and flowers in the greatest of secrecy. After several days of soaking, the leaves were carefully sorted out and put to one side. By this mysterious alchemy the monks turned the tea into gold and gave Thé des Moines its exceptional scent.
With this product, we recommend :
Customers who bought this product also bought :