Organic Fresh birch sap from lozère
Orders are closed for 2020 - See you in the spring of 2021 for the next harvest.
This product is coming back soon!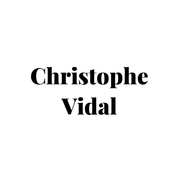 Christophe Vidal
Product shipped every Monday or Wednesday for 3 weeks to ensure optimal freshness. Be careful if you order other products, they will all be shipped at the time of delivery of your first birch sap (usually around mid March).
Bienmanger.com and Christophe Vidal have been working together for now 6 years to offer you the freshest birch water possible, unpasteurised, for a highly effective wellness cure at the end of winter!
A unique format for a 3-week cure!
Birch water is the sap of the tree, which helps your organism during this period of change of season, by helping him to eliminate all the toxins accumulated during the winter and by bringing you everything you need to get the best start in the spring.
Wise birch water consumers, this cure is made for you!
In order to allow you to enjoy the benefits of birch water during these three weeks (optimal duration of such a cure), our collaboration with Christophe leads us to offer you the shipment of one litre per week of this birch water, in a recyclable glass bottle.
Why not send the 3-litre cure in one go? Because birch water evolves during the tree's awakening period: it becomes more complex and gradually brings more active ingredients to the tree. Christophe staggers his harvest, and therefore the composition of the birch water in your cure, to allow you to take full advantage of all these changes as winter comes to an end.
Furthermore, by harvesting it every day, we guarantee you the freshest birch water possible! This prevents you from losing its benefits, and does not alter the taste of the sap, because birch water is a living product !
A first detoxifying phase
First of all, we need to take a look at the functioning of the tree, a living organism that can be assimilated to a "plant factory". Two types of sap circulate in it:
raw sap, which rises from the roots to the leaves, made up of water and minerals;
and the elaborated sap, which irrigates the tree from the leaves to the roots, bringing it the sugars that the leaves have synthesized, and which it needs to live and develop.
At the end of winter, and therefore at the start of your spring cure, the tree wakes up. The raw sap will reinvest the plant plant. Indeed, to face the winter, the tree has slowed down and "freed" itself from a large part of the water that its cells contained, in order to avoid the effects of climatic torments: frost, weight of snow, wind, etc.
In March, therefore, and in just a few hours, a new sap will rise up in the tree, to fill all the cells again, and allow them to regenerate for the beautiful season to come. Swollen with this stable and energizing water, they can thus get back to work. And it is exactly in the same way that the birch water of this first period participates in the detoxification of the human body: it fills your cells with energized water, which flushes out the toxins accumulated during the winter!
This effect is particularly beneficial for your emunctory organs (liver, kidneys, intestines, skin, respiratory tract), which filter the blood and remove toxins from it. A helping hand against urinary problems, rheumatism or skin problems (acne, eczema)!
A second phase to put you in the starting blocks!
The further you go in time, the more complex the sap becomes.
It is loaded with multiple molecules that will all have beneficial effects for your body:
sugars to replenish energy, including the famous xylitol, this birch sugar, an excellent substitute for traditional sugar,
phytohormones that nourish the buds and give you a boost,
trace elements that will promote the growth of your cells,
aromatic aerosol compounds, molecules that form the basis of forest baths (silvotherapy) that boost your immune system and reduce stress and blood pressure.

How to store and consume birch water?
Birch water is harvested every day for a fresh product. As a living product, the water also evolves in the bottle during the week, it will become more or less cloudy but this does not alter the quality of your water. It is imperative to keep it in the refrigerator away from heat and light once you receive it at home.
Birch water is traditionally consumed as a cure for 3 weeks, at a rate of 1 litre per week per person. You can drink a 15cl glass each day, before a meal. It is important to consume it as fresh as possible so as not to lose its benefits or taste.
Optimal duration of treatment recommended: 3 weeks (3 litres per person)
Christophe VIDAL, the producer
Christophe Vidal is driven by a sustainable production approach. Here he offers you the purest, unpasteurised, fresh Lozère birch water. It is harvested at an altitude of over 1000m in the small town of Noalhac, in Lozere, in a protected environment. It is certified organic agriculture.
With this product, we recommend :
Organic Fresh birch sap from lozère is also available in
Antioxidants
.
Customers who bought this product also bought :