The indispensible tool for the absinthe ritual
This product is coming back soon!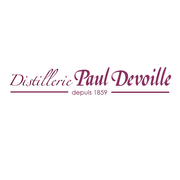 Distillerie Paul Devoille
This spoon is absolutely indispensible in order to enjoy absinthe according to the rules of its ritual:
pour a little spirit into the bottom of a glass, balance a pierced spoon on the glass, then a sugar cube on the spoon. Very slowly, pour some cold water onto the sugar cube, allowing it to gently melt and mix into the alcohol. When the sugar is completely dissolved, the mixture is ready to drink.
With this product, we recommend :
Customers who bought this product also bought :