Selection of Muslin Teabags - Whole Leaf Tea
Pure pleasure in 54 little sachets!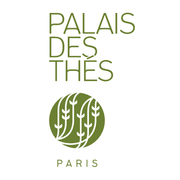 Gift sets
Palais des Thés
In this selection, Le Palais des Thés have selected nine blends from their entire range of grand cru and flavoured teas. This beautiful box set opens up like a precious book to reveal 54 muslin teabags.
Each teabag comes in an individual keep-fresh sachet, ensuring optimum freshness of the tea once opened. The aromatic richness of the whole tea leaves thus remains intact. When infused in 150ml of simmering water, the teabags recreate the unique taste of each fine and flavoured tea.
These muslin tea bags are manufactured with meticulous care: whole tea leaves are enclosed in large cotton muslin squares, giving them room to unfurl and release their full flavour.
This set contains 54 muslin teabags (6 teabags of each of the following 9 varieties): Japanese Sencha Supérieur, Thé des Lords, Big Ben, Thé du Hammam, Thé des Moines, Rooibos with verbena, Margaret's Hope Darjeeling, China Grand Yunnan Imperial and Rooibos with lime blossom and mint.
Each teabag contains around 2g of tea.
Green tea, black tea, Colong, roibos, flavors, ginger, orange peel and lemon, peach, cinnamon, apple, orange blossom, almond, orange essential oil, natural flavor of bergamot, flower petals, vanilla pods and pieces.
With this product, we recommend :
Customers who bought this product also bought :