Collection of perfumed teas - Le Palais des Thés
The seductive scents of a fabulous collection of teas
This product is coming back soon!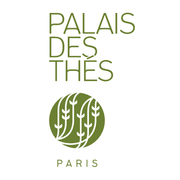 Gift sets
Palais des Thés
10 gorgeously scented teas, beautifully presented in metal tubes in order to preserve and protect them. Each tube contains sufficient tea to make six cups of tea.
The collection is accompanied by a guide to the teas in the collection.
Collection includes Blue of London,Thé des amants,Thé des Lords, Thé des Moines, Thé des Vahinés, Thé du Hammam, Fleur de Geisha, Thé des Alizés, Vive le thé, Thé des songes
Tea flavors, ginger, orange peels, rose buds, natural flavors, cinnamon, apple, peach (fishing, rice flour), orange blossom, lemon peel (nuts and nut-based products) vanilla aroma, orange essential oil, natural flavor of bergamot, flower petals (marigold, rose, sunflower, cornflower, lavender), vanilla beans, vanilla pieces, aromas (cream, pink lotus).
With this product, we recommend :
Customers who bought this product also bought :