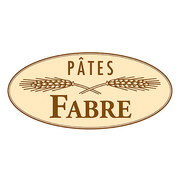 Pâtes Fabre
This superior quality pasta is entirely natural, made by a traditional method: cold-rolled and dried in low temperature, and benefits from the addition of the colourful and sought-after spice, saffron. Saffron is produced using a species of crocus, (Crocus sativus) which grows in Nepal, and is extracted from the red stamen of this flower in a lengthy and time consuming process. This pasta will be a perfect accompaniment to your Mediterranean dishes!
Delicious and quick and easy to prepare, this pasta is ready in 2/4 minutes.
Superior quality durum wheat semolina, saffron.
With this product, we recommend :
Saffron pasta is also available in
Saffron
.
Customers who bought this product also bought :