Dear gourmet friends,

Because BienManger.com and its transporters' logistic capacities are limited in this period of Coronavirus crisis and because we want your orders to be delivered within a reasonable time, we are obliged to to restrict the shipment of certain products. You will be able to find "Stuffed Prunes from Agen" in a few weeks.
See all products currently available for sale
Thank you for your understanding.

Aurélie from BienManger.com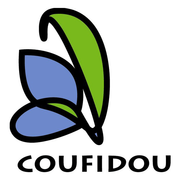 Coufidou
It is not enough to be a good-looking plum to become a prune of Agen, which defines itself by a protected geographical specification now. These prunes can only be made by drying of plums of Ente and must be free from deterioration.
Coufidou developed a delicious speciality: the stoned prune stuffed with prune cream. Fruit of all attentions, the prunes are stoned with scissors!
Prune, prune cream, sugar, glucose syrup, E200, vanilla, lemon.
With this product, we recommend :
Customers who bought this product also bought :
Reviews about : Stuffed Prunes from Agen
Reviews are classified, newest one appears first.
Leave a review
Please describe your experience with this product : taste, texture, how you used it and maybe your favorite recipe or advice.
You must login or register to leave your opinion.