Molecular Gastronomy Kit and book- Cuisine R-Evolution
Discover here the complete kit R-evolution accompanied Molecular Cooking book
Dear gourmet friends,

Because BienManger.com and its transporters' logistic capacities are limited in this period of Coronavirus crisis and because we want your orders to be delivered within a reasonable time, we are obliged to to restrict the shipment of certain products. You will be able to find "Molecular Gastronomy Kit and book- Cuisine R-Evolution" in a few weeks.
See all products currently available for sale
Thank you for your understanding.

Aurélie from BienManger.com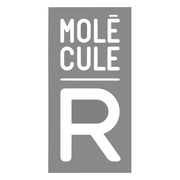 Saveurs MOLÉCULE-R
In this kit you will find all the equipment you need to create astounding molecular dishes. Create sauces with excitingly different textures, edible pearls and molecular mousses!
This kit contains:
- 1 DVD of 50 recipes - 5 packets of agar agar (10g) - 5 packets of calcium salts (25g) - 5 packets of sodium alginate (10g) - 5 packets of soy lecithin (10g) - A set of measuring spoons - 1 syringe - 2 silicone tubes - 1 measuring spoon - 15ml - 1 mould for 9 demi-spheres - 1 perforated spoon
Experiment with exciting new molecular gastronomy techniques:
- Basic spherification - Inverse spherification - Thickening - Emulsification - Gelification
The instructive DVD contains 50 precise, step-by-step molecular recipes in 3 languages - English, French and Spanish.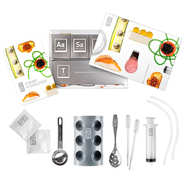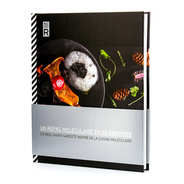 With this product, we recommend :
Customers who bought this product also bought :