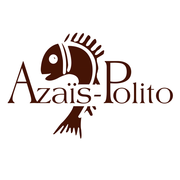 Spread & olive
Azaïs-Polito
This mix will grant you the pleasures of the Mediterranean, lupin and olive were part of antic greeks' daily diet ! This slightly spiced up cocktail will do nicely during your summer drinks.
Do you know? Lupin is a leguminous plant like bean. It looks like a yellow flat seed wrapped with a thin transparent skin. Lupin has a fresh and cracking taste which comes nicely with olive bitterness.
Green and Black Olives, lupins, Water, Chilies , Sweet Peppers, Salt, Vegetable oil, Aromates and Acidifier: E330.
With this product, we recommend :
Customers who bought this product also bought :