This product is coming back soon!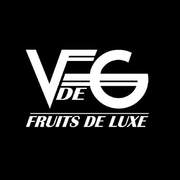 Fruits in Alcohol
Vergers de Gascogne
This small fresh apples are acidulous and cool and perfectly suit the Calvados syrup. The Calavados is a kind of alcohol made of cider, which is extracted from apple. This good offer you a beautiful apple taste gathering.
Did you know that....
The Calvados came from Normandy a French region producing a lot of apples. In 1553, a nobleman named de Gouberville, set up a law about alcohol, then all the farm started to make their own apple alcohol. Calvados is also the name of a area. From 1942, Calvados is labelled by a protective name.
Mini-apples, water, sugar, Calvados.
With this product, we recommend :
Mini Apples in Calvados is also available in
Apple
.
Customers who bought this product also bought :