A typical Indian spice mix.
This product is coming back soon!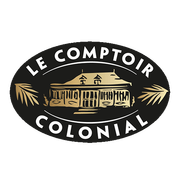 Spices
Le Comptoir Colonial
Paprika is a powder made with dried sweet peppers. It comes from the Middle East and Central Europe. It has a mild and pungent flavor. Paprika enters in the making of the hungarian goulasch.
Tasting : paprika can flavor eggs, mayonnaises, chicken meats or even fresh cheeses. It is recommended not to warm it too much since it would then turn more and more bitter. It is also recommended to keep it in a cold place to preserve its flavor.
Onions, shallots, garlic, mustard, Indian saffron, cumin, black pepper, fenugree and salt.
With this product, we recommend :
Customers who bought this product also bought :