A stimulating spice coming from Brazil.
This product is coming back soon!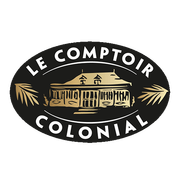 Herbs and aromatics
Le Comptoir Colonial
Coming from South America, Guaraná is a plant that was discovered by Guarani Indians, which they called " wara'ná ". Since then it has been used as a strong stimulator, due to its big concentration in caffeine.
Well-known and used in Brazil, Guaraná is the basic ingredient of many drinks, fruit juices and beers, consumed for their exciting and, perhaps, aphrodisiac effects. However, natural Guaraná in powder can also be used alone, in an infusion, diluted in a fruit juice, or powdered over yoghurt. Consumed moderately (about a teaspoon a day), it gives natural energy and vitality.
With this product, we recommend :
Brazil spice - Guarana is also available in
Superfoods
.
Customers who bought this product also bought :