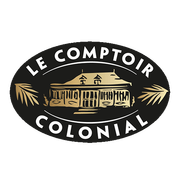 Spices
Le Comptoir Colonial
Of Arabic origin, Sumac or Somagh was traditionally used during the Iranian New Year's Eve, as one of the seven symbolic elements that were part of the national meal: the Chelo Kabob. Sumac comes from the seeds of a small tree bearing the same name, which are grounded into a red - brownish powder, with a slightly sour taste.
Many Orient recipes use this spice: the Chelo Kabo, but also the Chich Taouk (roasted chicken), the roasted Kafta (grounded meat). It's also perfect with fish and sea food, to replace the sour taste of lemon, and spice up delicately the taste of these ingredients, without erasing their flavor.
With this product, we recommend :
Customers who bought this product also bought :