Mini Queen Victoria Pineapples, coconuts in Rum Syrup - 210ml
Mini queen Victoria pineapples in a light rum syrup
This product is coming back soon!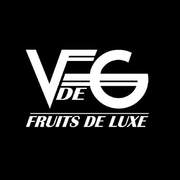 Fruits in Alcohol
Vergers de Gascogne
These small Queen Victoria pineapples are full of fruity flavour that compliments the rum syrup perfectly.
Did you know? Christopher Colombus dicovered the pineapple when he arrived in the West Indies. The Queen Victoria is produced on the Réunion Island. It is a particularly sweet and fruity variety of pineapple.
Serving suggestion: delicious served chilled, with vanilla ice cream.
Pineapples, water, sugar, rum (9.6% at 60% alcohol)
With this product, we recommend :
Mini Queen Victoria Pineapples, coconuts in Rum Syrup - 210ml is also available in
Pineapple
.
Customers who bought this product also bought :