Crêpe pan - mineral B element - de Buyer
With its finish to beeswax, this stove especially designed for pancakes is also guaranteed without coating or added chemicals.
This product is coming back soon!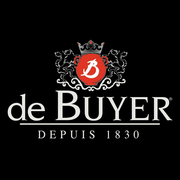 Pan
de Buyer

Guaranteed PFOA and PTFE free
No chemicals used - safe for the environment
Ecological, recyclable, and ecologically-sound
Heats quickly to high temperatures, keeping vitamins and nutrients in food and making it perfect for sealing, browning and grilling
The more the pan is used, the better its performance and natural nonstick qualities!
With this product, we recommend :
Customers who bought this product also bought :