Hypocras des Pays d'Oc, white - 11%
As a drink or after dinner, a white wine flavoured with cinnamon, ginger, cardamom, mace, nutmeg, honey, rose water and orange.
You like this product ? You may like this one too...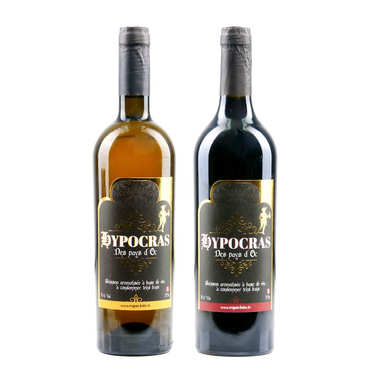 Red and White Hypocras des Pays d'Oc Discovery offer
L'Espaviote
2 bottles of 75cl ea.
Price : 19.30 €
Price per liter: 12.87 €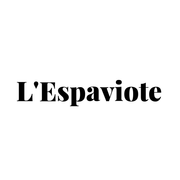 L'Espaviote
A medieval recipe revisited by Patrick Rouvière, de L'Espaviote : the Hypocras des pays d'Oc, the Southern part of France, is ideal to stimulate appetite and as a dessert wine. A refreshing white wine with a lot of spicy flavours : cinnamon, cardamom and notes of orange.
Serving : Serve chilled as an aperitif or as a dessert wine with apple and pear pies. Delicious with vanilla ice cream and lemon sorbet.
Recipe idea : use instead of white wine to prepare mussels with a touch of saffron.
Alcohol abuse is bad for your health. Consume in moderation.
wine, cinnamon, ginger, cardamom, macis, nutmeg, honey, sugar, rose water, orange. Alcohol: 11 % vol
With this product, we recommend :
Customers who bought this product also bought :