Bordeaux Canelés with Rum
Les Pâtisseries d'Hubert
(64 reviews)
This product is no longer sold
Delicious little rum-soaked cakes, with a crunchy outside and a melt-in-the-mouth centre
These little canelé cakes, made from a simple pancake batter, have a lightly crunchy outside and a melt-in-the-mouth centre, and are soaked in sweet rum syrup.
History: the canelé was first produced by nuns in the area of Bordeaux. Served at the table of Louis XIII, they disappeared during the French Revolution, before being rediscovered and revived in the XX century.
Serving suggestion: serve with vanilla ice cream or simply enjoy them by themselves with a cup of tea or coffee.
Composition :
Canelés: 37% (fresh semi-skimmed milk, water, sugar, wheat flour, eggs, lactoserum, coprah vegetable fat, milk proteins), rum and vanilla aromas, soya, syrup (water, sugar, rum 10%)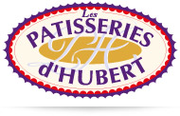 Les Pâtisseries d'Hubert
With this product, we recommend :