Sponsor a beehive - Lozère Honey 2021
BienManger.com
Good flower honey with a dominance of burl
Special expedition
Home or office delivery only.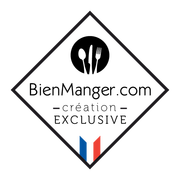 BienManger.com
Why sponsor a beehive?
The survival and evolution of 80% of the world's plant species depends on the humble bumble bee - the greatest pollinator on the planet.
When you choose to become a sponsor, you actively contribute to maintaining the biodiversity of the natural world by helping to protect the bee population.
How does the sponsorship work?
You don't have to be interested in beekeeping to be a sponsor! Our sponsors are people or organisations who want to make an active contribution to maintaining the biodiversity of the natural world.
In return for the financial sponsorship of a beehive, you will benefit from the hard work of your bees by receiving the honey they produce.
Benefits of becoming a sponsor
Not only are you helping to protect the bumble bee from extinction - you also get to keep the honey from your very own beehive!
Your honey will be harvested during the summer of 2021, and you will receive your jars in October 2021.
With this product, we recommend :
Customers who bought this product also bought :